Qixi Festival
(Chinese Valentine's Day)
Date: 2022/8/4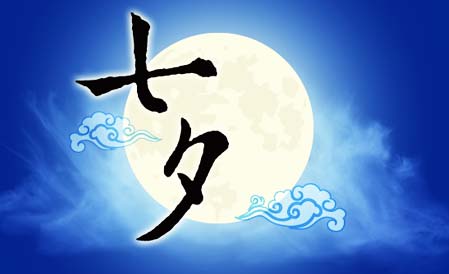 The tale of The Weaver Girl and the Cowherd has been celebrated as the Qixi Festival. Falling on the seventh day of the seventh lunar month of the lunar calendar, the Qixi Festival or called Chinese Valentine's Day is one of the most celebrated Taiwan festivals among couples. The Qixi (the 7th night) is one of the most renowned folk tale of Zhinü (the God of Heaven's 7th daughter) and Niulang (the cowherd).
There are various version of the sad story. The main theme is about the love story between Zhinü and Niulang. They were banished to opposite sides of the Milky Way, forbidden to meet. But once a year, on the 7th day of the 7th lunar month, a flock of magpies would form a bridge to reunite the lovers for just one day. The story somehow became a celebration for the lovers and couples, and the day Qixi became the Eastern Valentine's Day.

Nowadays, in Taiwan, singles would go to the Temple of Matchmaker (Temple of Yue Lao) to pray for good matching on the Chinese Valentine's Day. Also, various events would be held at the Temple of Matchmaker and Taiwan cities such as firework displays at Kaohsiung Love River, Tamsui, Dadaocheng, and all around Taiwan.
Here are some events and places for the special holiday: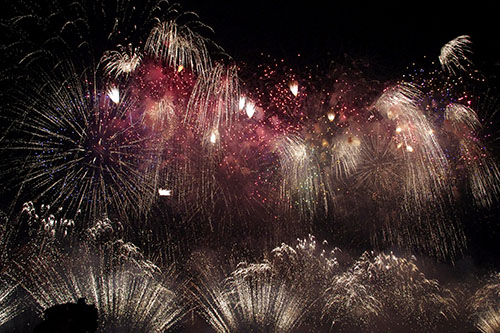 Taipei 101
The business district has always been a popular dating spot in Taipei. During the Qixi, many restaurants and shopping center offers promotions exclusively for the holiday. Taipei 101's wall will present special holiday lighting.
Miramar Entertainment Park
The Ferris wheel is always a romantic symbol. The shopping center in Neihu, Taipei offers Ferris wheel ride, a great itinerary for the special day.
Taipei Rainbow Bridge
2 min walk from Raohe St. Night Market
Taipei Rainbow Bridge located in Songshan District; Taipei near Raohe St. Night Market is the new hot spot for couples. With the bridge available for couples to sign and lock their locks on the fence symbolizing lasting relationship, Taipei Rainbow Bridge is a great place to spend the evening.
Tamsui Fishermen's Wharf
Tamsui old street along the river has always been a popular attraction in Taipei for couples or not. The coming Valentine's Day should spice up the romantic riverside journey a lot more.
more