Food & Specialties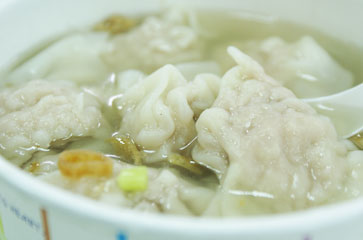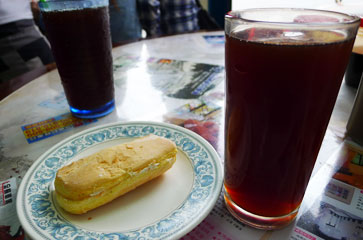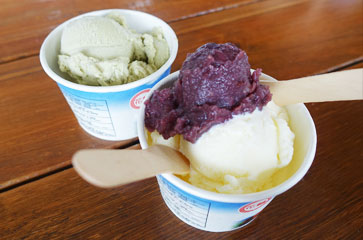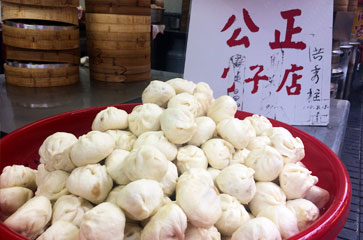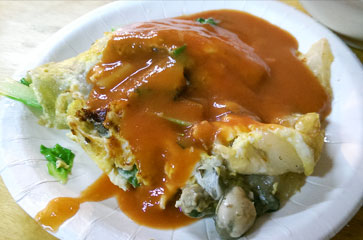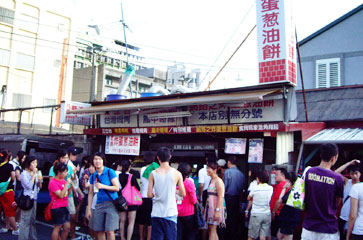 Hualien Specialties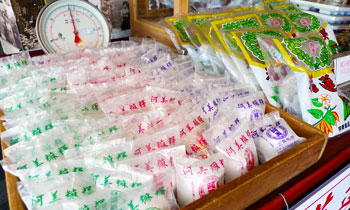 Mochi
Called "dulun" by the Amis, Mochi used to be a precious gourmet that was only available during festivals or before the Amis men went out to fish. Today, chewy and yummy Mochi is one of the most famous local specialties in Hualien, with new flavors invented every now and then.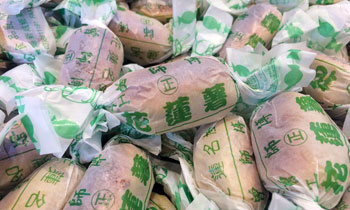 Hualien Yam and Hualien Taro
Hualien Yam is one of the most popular specialties of Hualien. They are freshly baked purple yams made by locally grown purple sweet potato. After steamed, peeled, and mashed, the sweet potato is added with egg and baked. Soft, tender and yet chewy. These yams have a sweet and a distinctive flavor of its own and can be found in many Hualien shops. Hualien Taro is a snack transformed from taro with egg and flour. They are both perfect snack for tea time.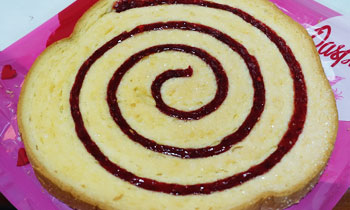 Rakoto Record Cracker
(Lovable and tasty Rakoto Record Cracker)Also known as Record Cracker, Rakoto is a combination of jam and bread that looks like a record. Baked until golden, then added sugar and fresh jam. Crispy and cute Rakoto (record) comes in many different flavors and makes a good souvenir.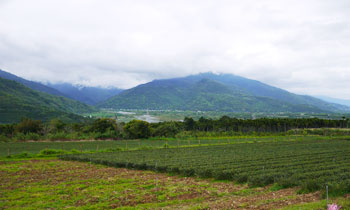 Tea
There are over two hundred hectares of tea plantations in Ruisui Township, Hualien. Many world-famous Taiwanese teas can be found here such as Jin Xuan Tea, Large Leaf Oolong Tea, Honey Scented Black Tea, Ruby Black Tea, and High Mountain Tea. The Hegang Black Tea, one of the Top 10 Tea in 2007, has made Hualien tea even famous. Recent years, most of the Hualien tea farmers have used more natural methods to grow tea. The unique taste and pesticide-free cultivation methods have make Hualien tea a must try.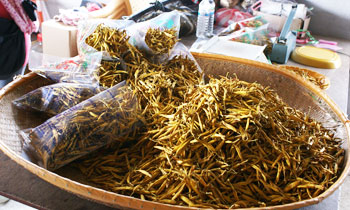 Daylily
Mt. Chike in Yuli Township and Mt. Lioushihdan in Fuli Township are the 2 major places in Hualien for picturesque daylily blossoms from August through September each year. The golden-needled stems of Daylilies are edible and the flavor is described as musky-sweet and a little earthy. Large-scale topical flowering-season activities are sponsored in these areas. This allows tourists from all over to enjoy the mountains that are covered in a sea of golden flowers, and to relish the beautiful scene of the sun shining on the daylilies.
Rice
There are many regions of Hualien that grow rice, Ji'an and Fuli Township are the 2 most renowned places of high-quality rice. Yoshino No. 1 rice grown in Ji'an Township has wonderful fragrance and proper viscosity and is also known as "Japanese Emperor's rice" because it was exclusively grown for Emperor Hirohito as tribute during the Japanese colonial era in Taiwan.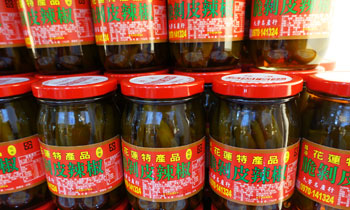 Peeled Chili Pepper
Hualien and Taitung have less rain and the perfect climate to grow chili. Exposed to sufficient sun, chili here look bright and plump and tastes strong. Fried the chili, had the seeds removed, and then pickled them. If you like spicy food, don't miss it.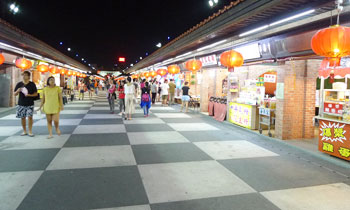 Stone
Hualien is rich in minerals and variety of stones. In addition to marble, there are also rose stone, fluorite, Taiwan jade, chinkuashih, crystal, hard sandstone and many others. They have good quality, rich colors and lots of varieties. Such abundant resources have nurtured and attracted a large number of creative talents. Stone appreciation has also become a trend. Hualien County Stone Sculptural Museum and the renowned Taroko National Park are both excellent choices for admiring stones.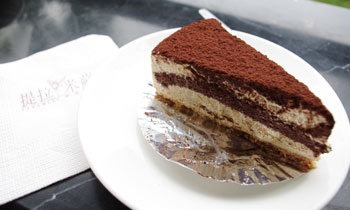 Tiramisu
The tasty tiramisu is very famous among tourists and is one of the most popular online group buying items. Besides the signature tiramisu, there are also cheesecakes and cakes of different flavors such as mango and taro.