Activities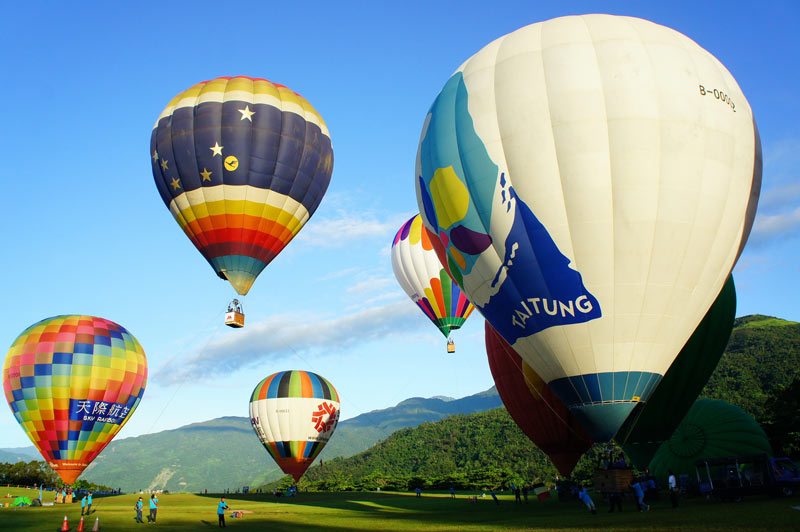 Taiwan Hot Air Balloon Festival
Taiwan Hot Air Balloon Festival offering travelers Light and Music Shows and featured balloons to enjoy. The spectacular hot air balloon rides offer all visitors mesmerizing East Rift Valley Scenic views. East Rift Valley is surrounded by high mountains, hills, terraces, and plains, providing an ideal location for hot air balloons.
Photo: Taiwan International Balloon Festival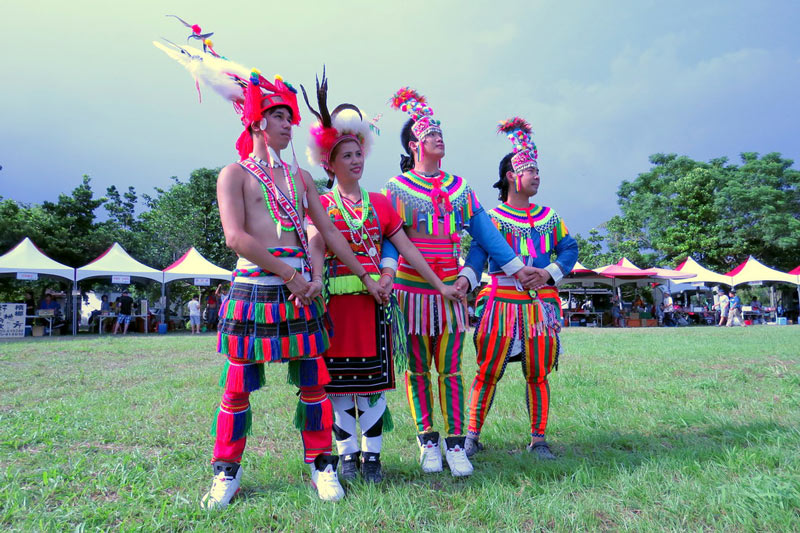 Aboriginal Festivals
Eastern Taiwan is the home of many aborigines. Travelers may join the different vivid festivals of the tribes to enjoy a colorful Taitung travel. Each year during this period of time, the aboriginals would hold their harvest festivals. Among these vivid harvest festivals, the most famous ones are the harvest festivals of Amis and Rukai.
Dawu Flying Fish Festival (Mid-March)
Bunun Hunting Festival (Mid-March to April)
Dawu Boat Festival (the ceremony when a new boat is built)
The Harvest Festival (July - August)
Photo: Taitung-Travel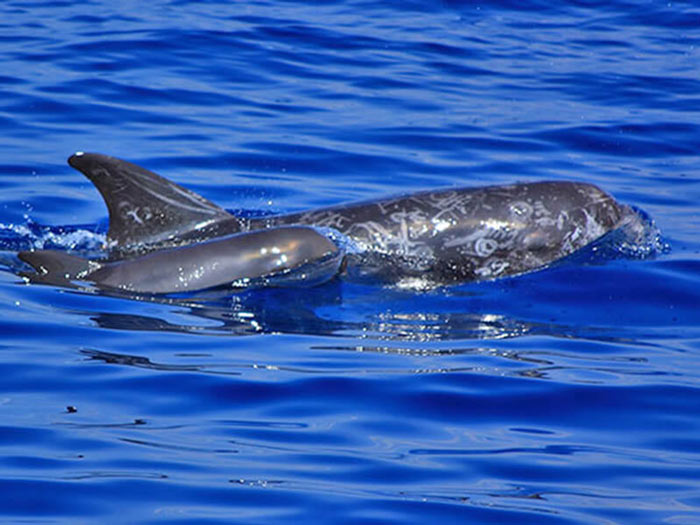 Whale Watching
Hualien-Taitung coast has always been flavored by both local and international travelers. In the deep blue sea, the area is renowned for diverse water activities, and whale watching is the most popular. Benefited from the cross point of cool current and black tide, the offshore area of Chenggong is a ground for rich marine ecology as well as swarms of whales. The best season for whale watching in Taitung is from May through October each year. Travelers may experience an extraordinary whale watching experience at Xingang Port or Fugang Port.
Photo: Taitung-Travel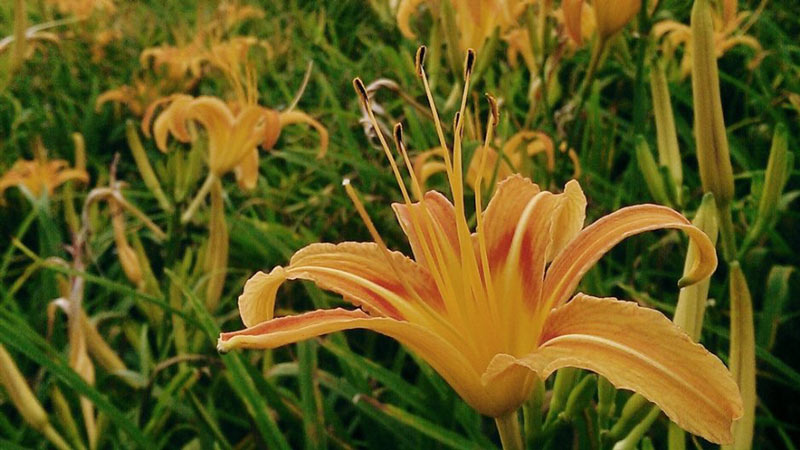 Flower Blossoms – Daylilies
Every year from July through October, travelers may find beautiful sceneries of daylilies. Daylilies are commonly known as the Golden-needled flowers for having stems colored in gold. These beautiful flowers have a very short period of blooming, a day only. TDuring the period of daylily blossoms, visitors may find many hills and places covered by daylilies forming picturesque views. 7 pavilion can be found in the names of daylily on Mt. Lioushihshih offering excellent viewing spots.
The stems of daylilies are edible with a musky-sweet and a little earthy taste and a great selection of daylily dishes are served for all travelers to experience the special tastes of the flower. Travelers may find daylilies along Taiwan Provincial Highway no. 9 (valley route) or Provincial Highway no. 11 (coastal route). In addition, rape flowers and cosmos can also be found along the way.
Photo: Taitung-Travel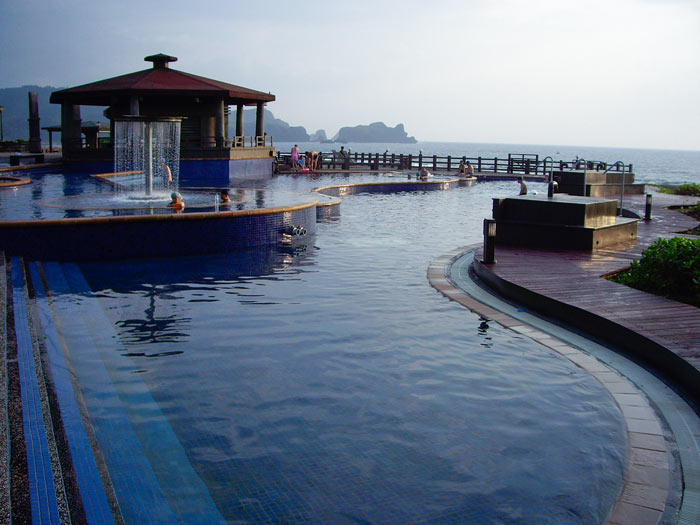 Hot Springs
The eastern part of Taiwan does not only offers beautiful natural sceneries but also rich in hot spring resources where travelers by relax and unwind through a hot spring bath. The best known hot springs in Taitung are Hongye, Jhihben, Wulu, and Jhaorih Hot Spring in Green Island. Among these wonderful hot springs, Jhihben and Jhaorih Hot Spring are the most flavored. The hot spring water of Jhihben is odorless and colorless with a temperature up to 100 degrees Celsius and well-developed hot spring accommodations, and Jhaorih Hot Spring on Green Island for one of the 3 underwater hot springs in the world.
Photo: Eva