Tainan Baihe Lotus Festival
Time: June-August
Location: Baihe District, Tainan City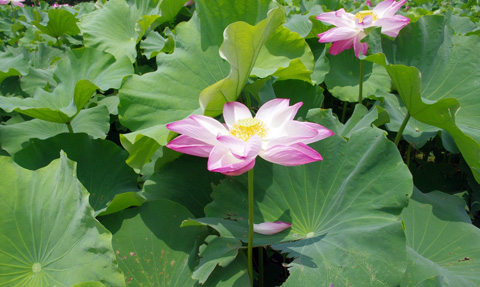 Baihe District of Tainan City is Taiwan's most renowned area for lotus. Every year around June-August, Beihe celebrates the blossom of this beautiful flower with a special "lotus festival". Baihe District is home to many lotus farms, where most of the lotus farms are set in Liangtan, Guangan, Yufong, Dazhu and Zhaoan with ponds filled by lotus flowers, making the area filled by a very special atmosphere.

Lotus is a very delicate flower that the lotus flowers can be used to brew tea, while the lotus seeds are great food ingredients that can be found in many Chinese cuisines and desserts. There are also a number of restaurants in Baihe area where one may sample a wide array of delicacies made with different parts of the lotus, delivering a fragrant taste. The best-time to appreciate lotus flowers is around 05:00 from the early morning to 10:00.

The following is a list of recommended routes for your Tainan Baihe Lotus travel.