Alishan Cherry Blossom Festival
Time: March – April
Location: Alishan Forest Recreation Area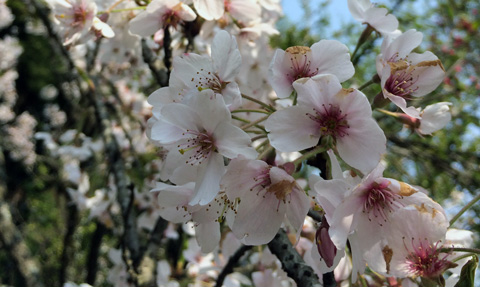 Alishan Forest Recreation Area is internationally renowned for its diverse ecologies, colorful indigenous cultures, distinctive forest railways, and mesmerizing sceneries such as sea of clouds, sunrise and sunset views that attract large numbers of visitors from all over the world.

Located in Chiayi County, Taiwan, Alishan Forest Recreation Area has an altitude over 2,000 meters. Alishan Cherry Blossom Festival is one of Taiwan's most popular flower festivals as the area is covered by more than 19,000 cherry trees, and about 18,000 of them are Yoshino cherry trees making Alishan the only and the largest area of Yoshino cherry trees in Taiwan. All visitors are to indulge in a world of romance embraced by fascinating pink and white cherry blossoms for their Alishan travel.

As Alishan Cherry Blossom Festival brings together thousands of visitors every year, an early Alishan hotel reservation to secure a place to stay in Alishan Forest Recreation Park is strongly recommended. Alishan hotels for your trip to Alishan Cherry Blossom Festival can be booked today through Travelking fast and secure.
The following are 2 suggested routes for Alishan Cherry Blossom Festival.
Route 1:
Alishan House -> Meiyuan -> Alishan Police Station -> Zushan trailhead

The path is about 600 meter-long with Yoshino cherry trees on both sides along the way.
Route 2:
Zhaoping Railway Station-> Zhaoping Park-> Alishan Sisters Ponds -> Shouzheng Temple -> Zhiyun Temple-> Alishan Museum-> Tree Pagoda -> Shanglin Middle School -> Three-Generation-Wood -> Elephant-Nose-Wood -> Alishan House

The total distance of this route is about 2600 meters that one may find different kinds of cherry blossoms along the way.